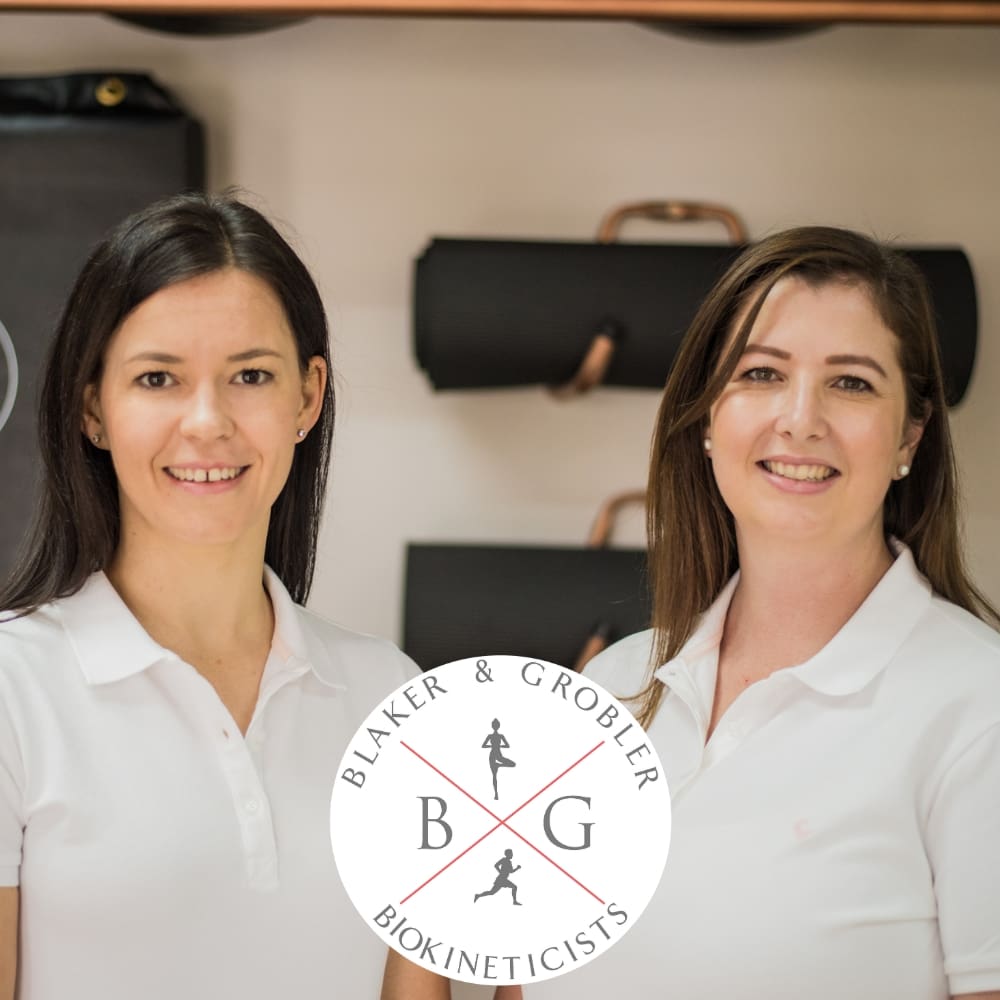 Our Story
Cayley and Megan met each other through a mutual Biokineticist friend. Over a cup of coffee, they realized they shared similar interests and passions. Their dream was to practice their beloved profession out of a positive, happy environment. After much planning, they opened their practice in Parkmore Health & Wellness in June 2017 and have been working side by side since! Their different areas of interest compliment one another and they enjoy bouncing ideas off each other, to help give their patients the best rehabilitation experience. We are very excited to have Ashleigh Nel on our team.
Meet the Team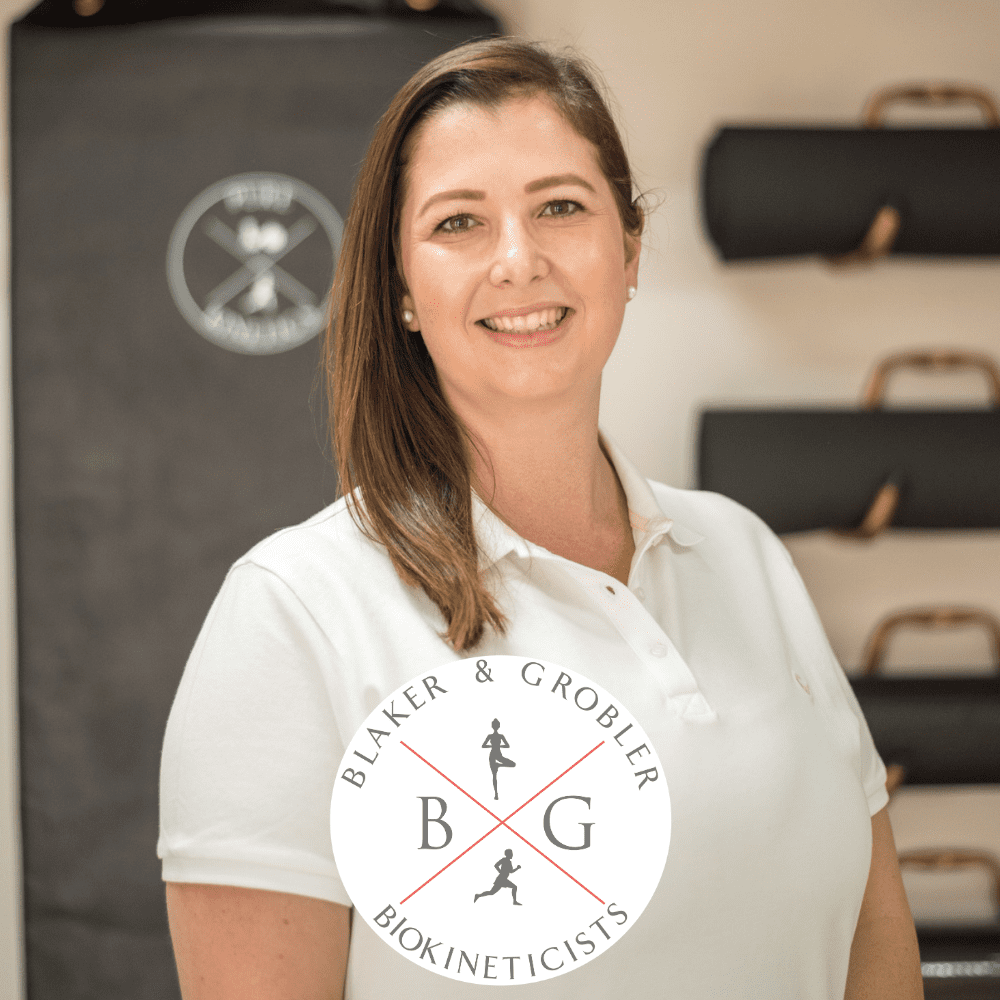 Cayley Blaker
BA. Sports Science (SU)
(Hons.) Biokinetics (SU)
My passion for Biokinetics started with my love for different sports such as, Golf, Running, Tennis, Hockey, Waterpolo, Pilates & Cycling. In depth knowledge and personal experience in these sports, leads to successful rehabilitation through movement patterns.
I have had some great experiences whilst working with the English rugby team, Western Force & at the ABSA Cape Epic.
One of my many special interests is working with physically and mentally impaired individuals. I have been lucky enough to work with many Paralympian athletes, attend the ASEAN Para games in Singapore and I continue to have Provincial involvement in sports classification.
I am Rock Tape certified and incorporate it with movement patterns during exercise rehab to speed-up the healing process.
My absolute love for my job continues to grow from day to day whilst interacting and treating people from all walks of life and seeing such vast improvements in their lives, both physically and mentally.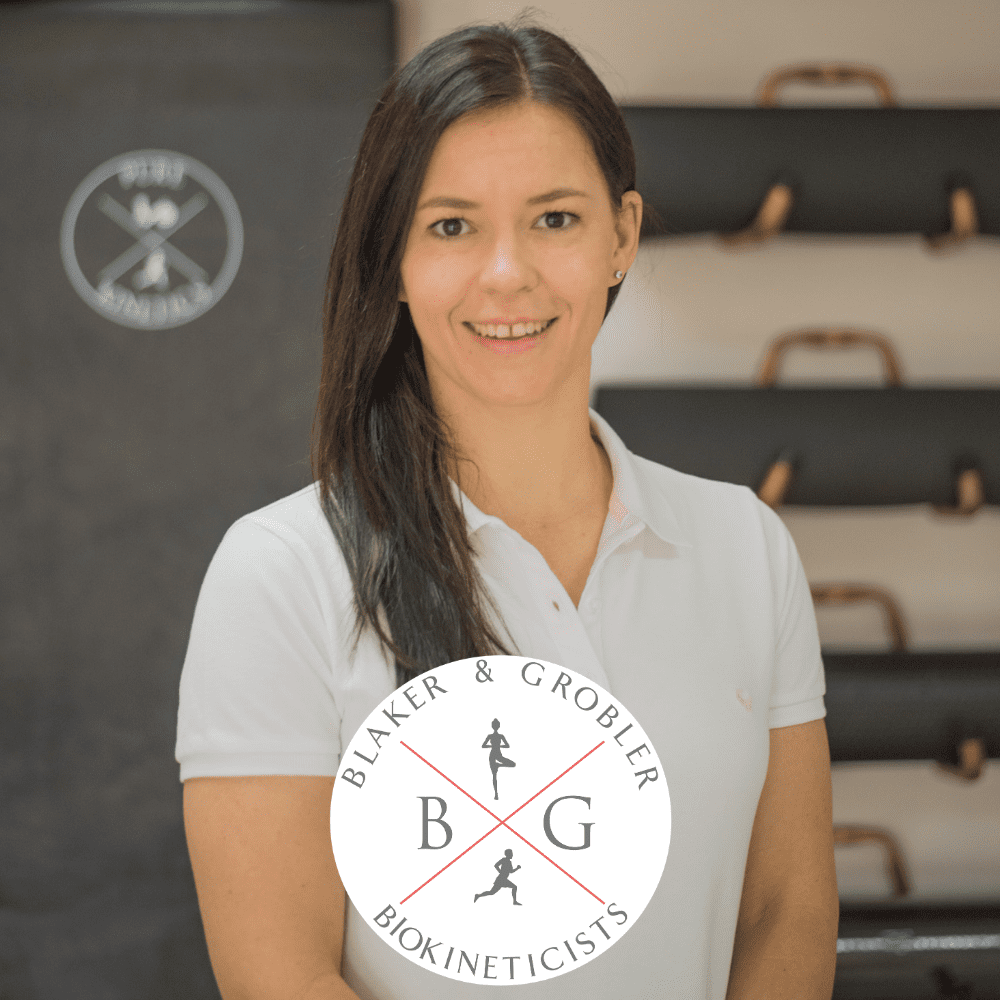 Megan Grobler
BA. Human Movement Science (UP)
BSc. (Med.) (Hons.) Biokinetics and Exercise Science (UCT)
I love the human body and all its quirks! I am a strong believer in holistic rehabilitation, and the need to assess the many different aspects that may lead a person to pain.
I trust controlled and conscious movements that stimulate the body into recovery. I enjoy working with people and educating them to understand their bodies and movements, while learning correct and safe techniques to exercise.
My background is in waterpolo, hockey, ballet and yoga. My career has seen me treat a range of patients, from neurological to orthopaedic rehab. There is no one field that I enjoy more than the other. The enjoyment comes from seeing patient's adapt and improve with the correct dosage of exercise.
I enjoy traveling, being active and learning new things, and spending time with friends and family.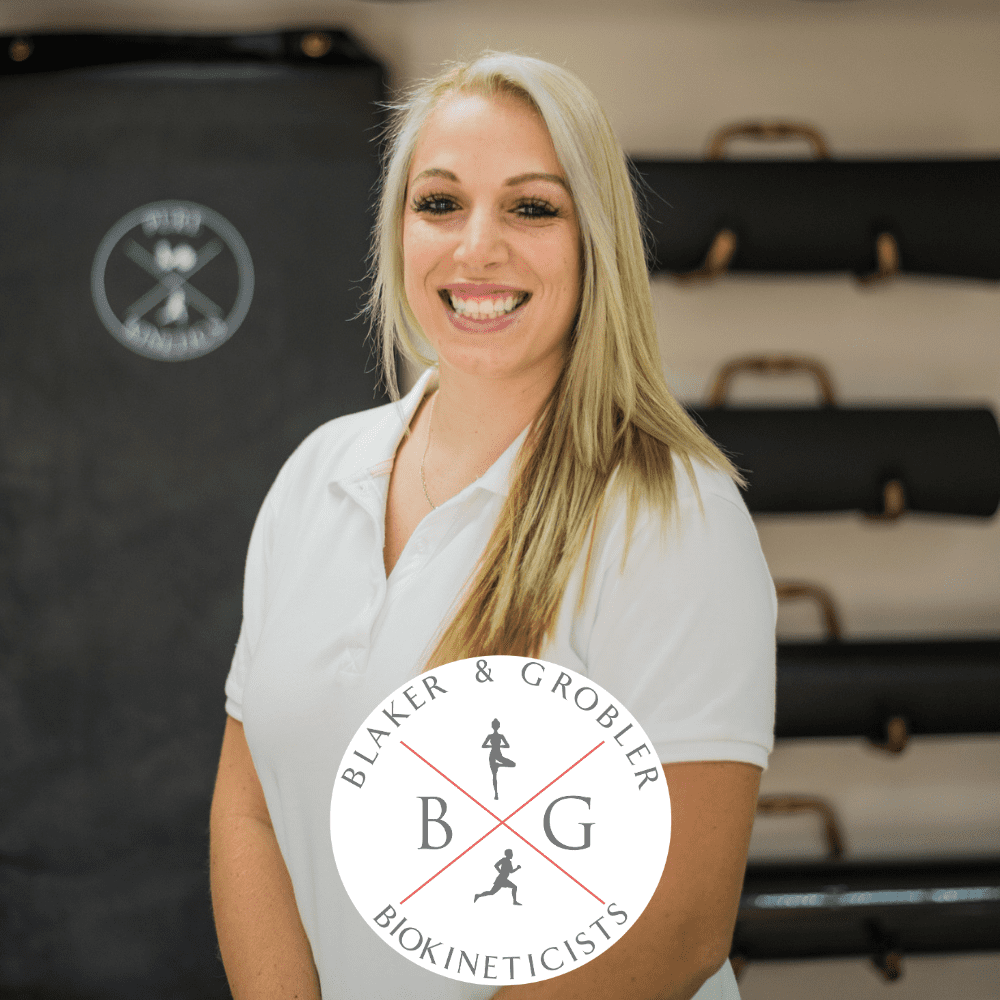 Ashleigh Nel
BA. Sports Science (UP)
BHSc. (Hons.) Biokinetics (Wits)
Ashleigh completed her Sports Science Degree at the University of Pretoria in 2016, and then went on to do her Honours in Biokinetics at the University of the Witwatersrand in 2017. She obtained her Body Arts and Science International (BASI) Pilates Mat Teacher training qualification whilst studying at TUKS in 2016.
Ashleigh commenced her internship at The Centre for Exercise Science and Sports Medicine at WITS in January 2018, and then went on to complete the remainder of her internship at Siân Collins Biokineticist Practice in Hyde Park that same year.
Ashleigh has a keen interest in orthopaedic rehabilitation and loves working with children. She enjoys using Pilates as a base during her rehabilitation sessions.
Other hobbies that Ashleigh enjoys are running, hockey, ballet dancing and Pilates.
One of Ash's most rewarding aspects of her career is seeing people leave her sessions so much stronger than when they first walked in. She believes that it is so important to rehabilitate someone's injury as a whole and consider both emotional and mental aspects, not just physical.